Yama-home Festivals (Matsuri)
in Spring
These Matsuris are held in spring and autumn twice a year as other shrine. The spring festival invoked a rich harvest and a safety of fisher man & hunter; the autumn festival are held in thanksgiving for a plentiful harvest with getting in a store of corn and fish.
Matsuris are conducted by a ceremonial organization consisting of priests and Negis who are the persons living in the group of houses.
Shikaumi Shrine in Shikashima-island
---
f.1. Main Festival with main sanctuary and hall of worship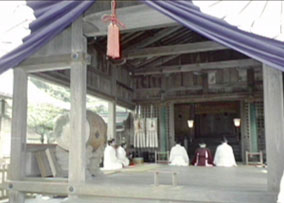 ---
f.2. Sub Festival with sub sanctuary of Imamiya and sub hall of worship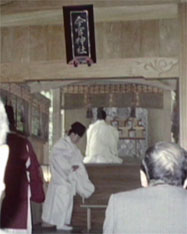 ---
f.3. Ritual for Yama-home Festival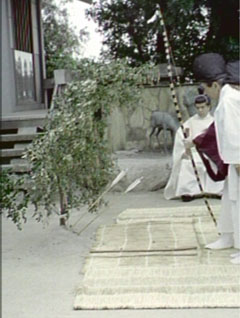 ---
f.4. Scene to be told "Kimigayo" with plan of a shrine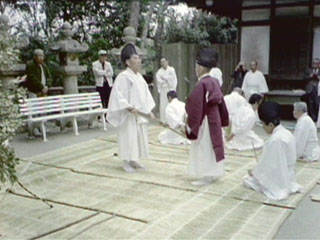 We want several opinions for it, please send E-mail to Yukio Yokota.
E-mail sinkodai@os.xaxon.ne.jp

---
Created & Maintaince by" Yukio Yokota"